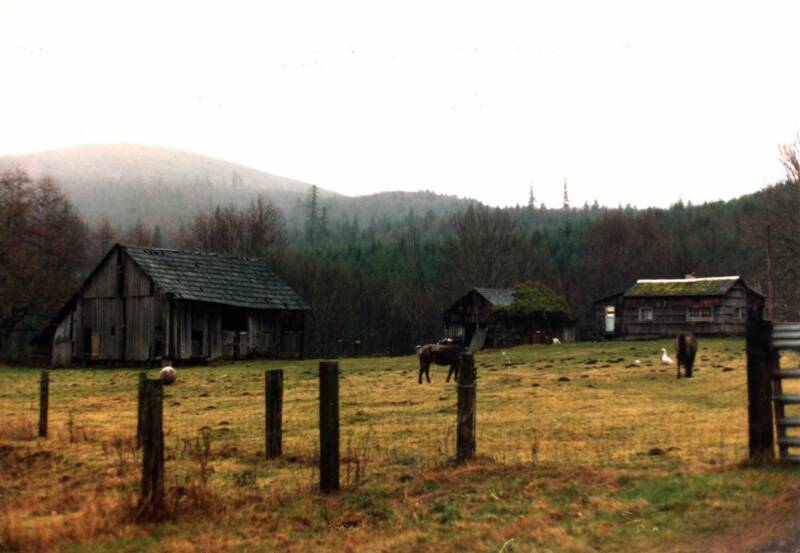 The "Polly Place," St. Helens, Washington

I was born in Chehalis,Washington which is about 35 miles from where my Dad worked for Weyerhaeuser Timber Company in the Toutle River wastershed.  To get Dad closer to his work, we moved to St. Helens, once a town with its own post office and inhabited primarily by Weyerhaeuser workers. 

By the time we moved there, most ofthe loggers had moved to Weyerhaeuser's Camp Baker, a few miles to the east, leaving the Pollys, Reeses, Cooks, Brakes, and a couple other families at what was everafter known to my family as "The Polly Place."

The photo above was taken by my brother, Jack, some 40 years after we lived in the house pictured.  Today (2005), none of the houses are standing, but the fields and orchards remain as silent reminders of what was.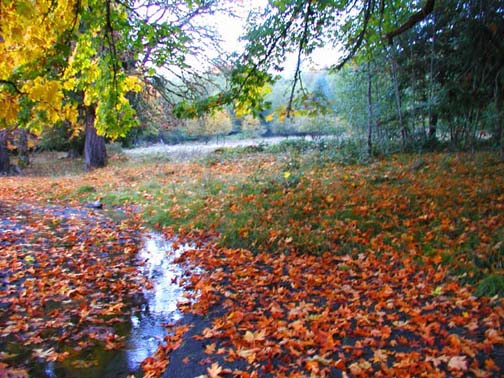 The photos below were taken in recent times during a deer hunting venture. The only thing "shot" on this trip were these this and several other Polly Place scenes.  The spider web photo was used as the source for the web topping my
home page
.