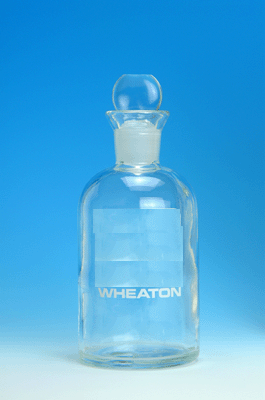 Does just the sight of the BOD bottle below cause you to break out in a sweat?  Here are links to some facts and references that may help you calm down!

All charts, tables, and papers linked below, and much more, can be found in my
January 2007 BOD book and its supplementary CD (last updated May 2012).  To find out more about the book, click
here
.
To order a copy of "A Bug's-Eye-View of the BOD Test", send an e-mail to Perry Brake at